The South and East Lincolnshire Councils Partnership has facilitated a UK first with the installation of a 2m high innovative and cost-effective wind turbine at Skegness Pier.
DSR Energy and Ventum Dynamics have brought ground-breaking Norwegian technology to Lincolnshire for a three-month pilot to start generating green energy. This trial aims to be the start of revolutionising how electricity is generated, particularly for businesses with net zero carbon targets and to support clients wanting a greener supply chain.
Mellors Group welcomed this new innovative pilot as its own vision and economic strategies include reducing its environmental footprint. The wind turbine is in a key location at the Pier attraction to give the best exposure to understand it's capabilities, and as such can be seen by many visitors over the coming months. The turbine will feature educational signage to help the public understand its design, purpose and potential contribution to sustainable energy generation in the area.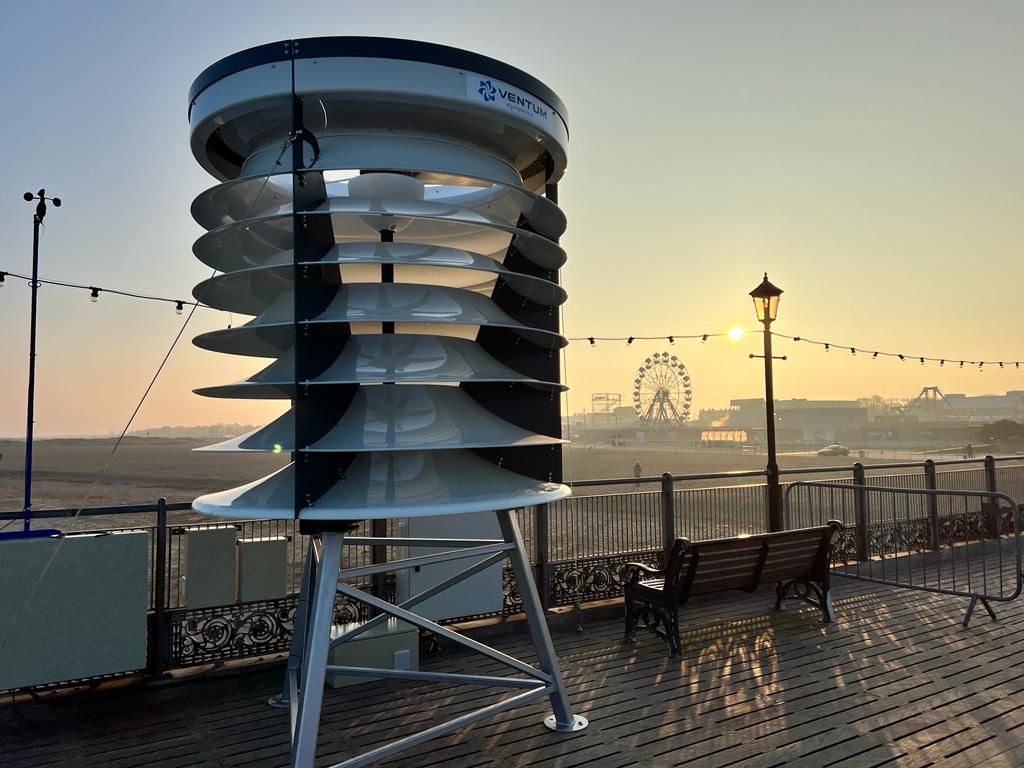 In July 2021 Mellors Group set out its initial goal to restore Skegness Pier to its nineteenth century glory and to create a visitor attraction fit for the twenty-first century; helping to create new jobs and attract more visitors to Skegness. Mellors Group are committed to make the seaside a better place for visitors both now and for generations to come.
2023 is the Year of the Coast and as an innovative business Mellors Group continually seek forward-thinking technology. One of our company objectives is to have a positive sustainable impact on the community, economy and environment of our coast.
Employees of Skegness Pier and Fantasy Island who are owned by The Mellors Family will be taking part in a new community scheme to help keep local beaches clean and protect the coastline. The company is committed to helping tackle pollution by focusing on the environment. A partnership has been formed with two local organisations, the 'Lincolnshire Wildlife Trust' and 'Coastal Access for All' to support their purpose whilst raising a sense of community and cementing Lincolnshire as one of the best and most loved UK seaside resorts.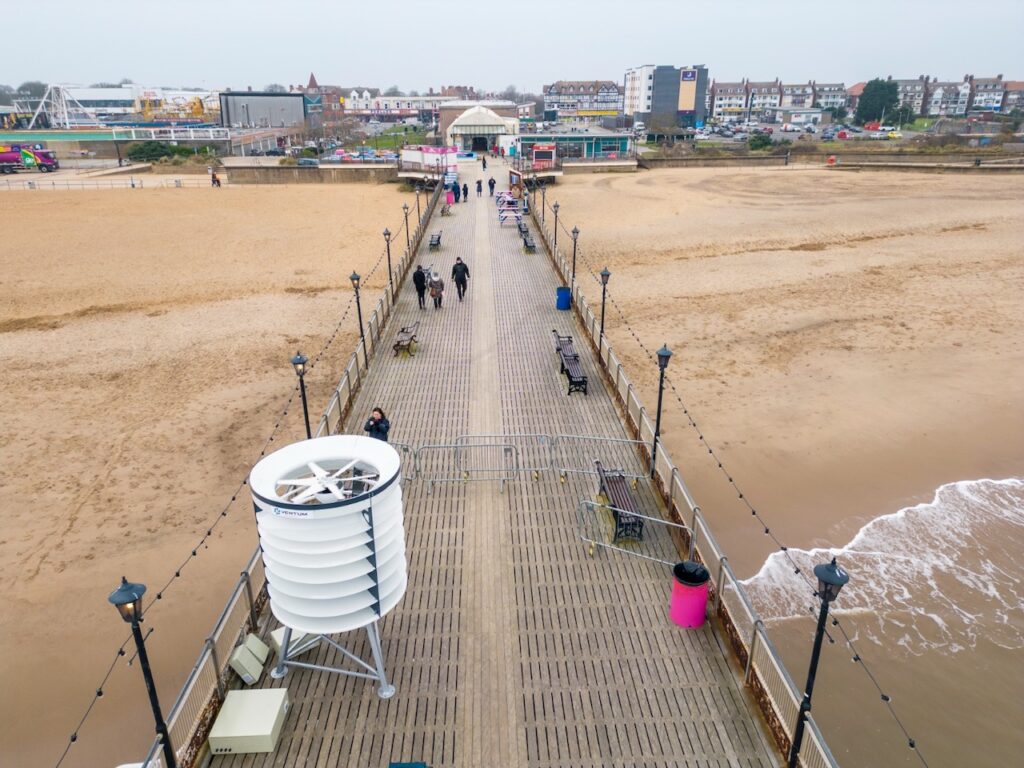 James Mellors, Operations Director of Mellors Group said, "We acknowledge that our businesses have an effect on the environment, and we are devoted to minimising any potential negative impact that they create.
When we were approached by The South and East Lincolnshire Councils, we were very open to facilitating their new innovative wind turbine pilot.
As a business we are continually looking into new ways to become more eco-friendly and will actively adopt new systems in order to achieve a more sustainable future."